The page is constantly under reconstruction...
Research gate project: ESIPT, and Fluoroborates - theory and experiment, see NSF project H09/39; 2016
Linked to the currently running
Current NSF project: H19/53 - 2017, Novel Intramolecular Proton Transfer
Heterocyclic Luminophores and Their Complexes for Modern Biomedicine
Contract # ДН 19/11, Dec. 10, 2017; Coordinator: Assoc. Prof. Dr. Snezhana Bakalova
Participants:
Prof. Vanya Kurteva

Assoc. Prof. Irena Philipova

Assoc. Prof. Vanya Mantareva

Assoc. Prof. Ivan Angelov

Prof. Jose Kaneti

Dr. Nadezhda Tabakova

Meliha Aliosman

Nina Stoyanova

Vera Assenova

Prof. Han Zuilhof (WUR, NL)

Prof. George Miloshev

Assoc. Prof. Milena Georgieva

Dr. Dessislava Staneva

Borislava Boteva

Bela Vasileva

,
Some ESIPT capable heterocyclic luminophores, used in the project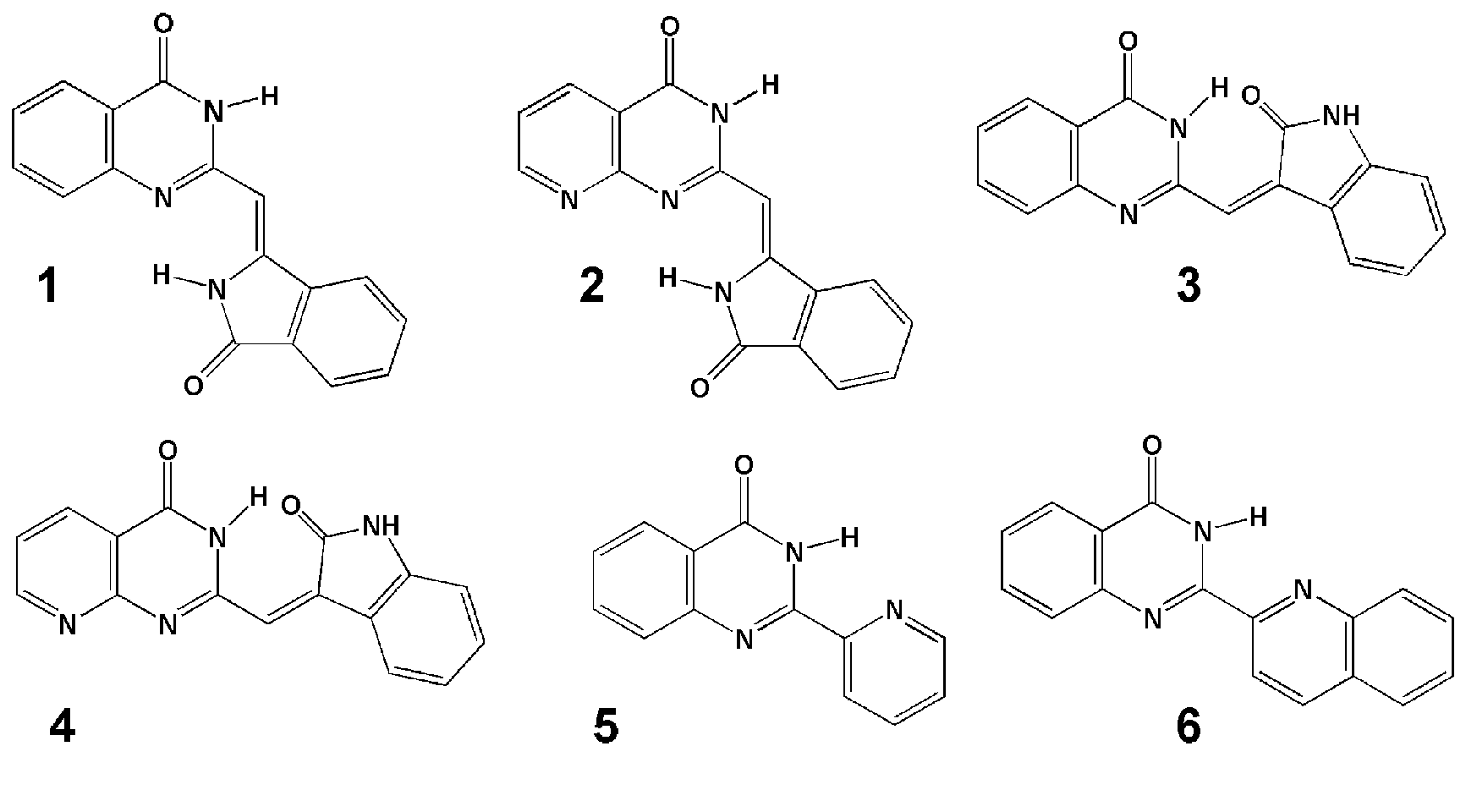 Obvious ESIPT candidates among the above molecules are only 1 and 2. 3 and 4 are internally hydrogen bound
even in their ground electronic states, while 5 and 6 are problematic. Nevertheless, the shown molecules are biologically
active due to a mechanism not involving hydrogen bonding. Literature data shows that this activity is possibly related to
association of quinazoline derivatives to specific nucleic acid secondary structures, guanine quadruplexes.
Our article on the above hypothesis has already been published in BBA-General subjects.
Two model drawings of a G4 complex with schizocommunin, molecule 3 above:
Our own computational and literature biological data are summarized in the following Table. Compound numbering is taken from the above Scheme, and the published article.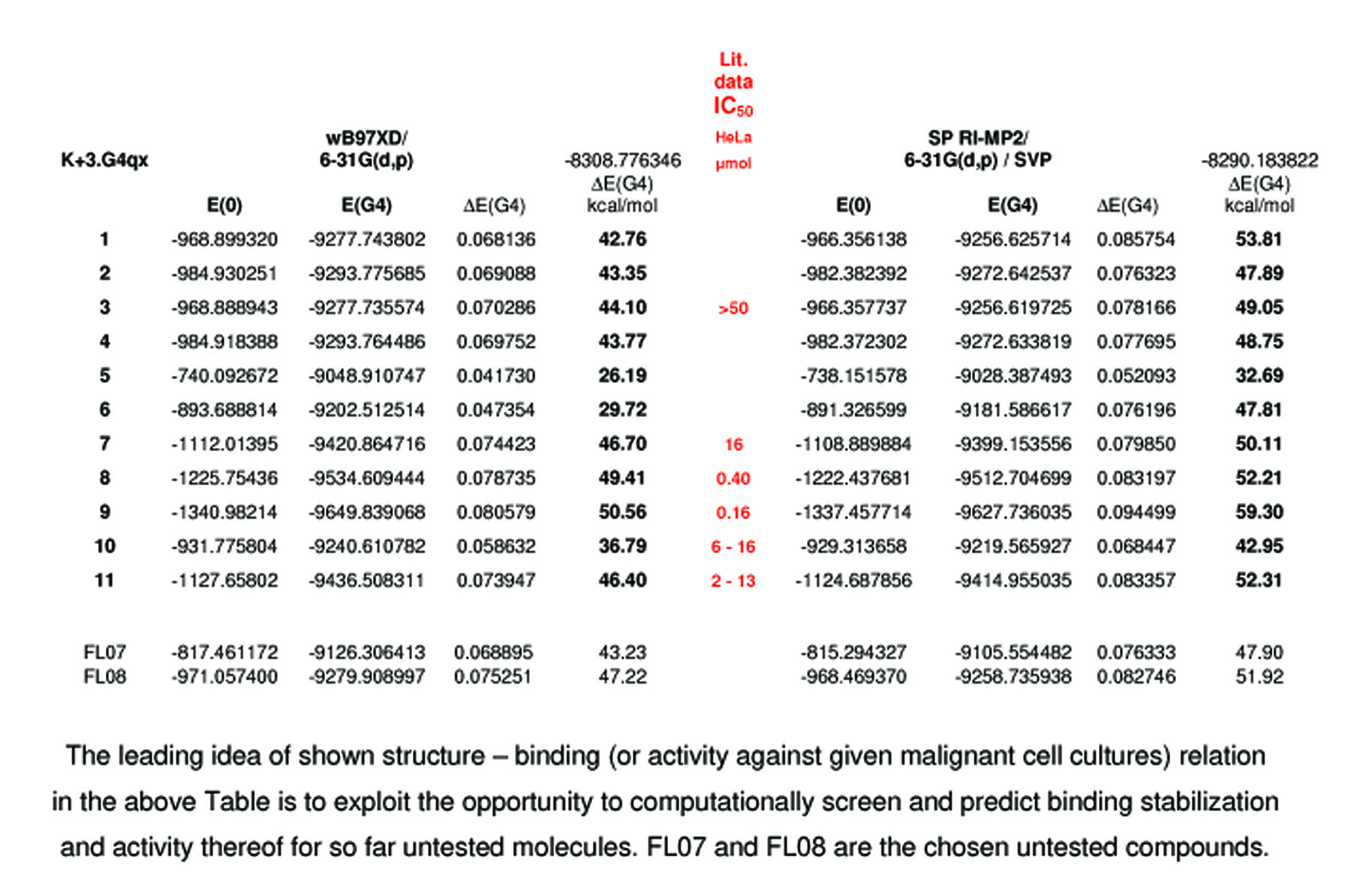 We are about to yield to the QSAR temptation... but there are a few more.:-)
Return to starting page or to the IOCCP home page.